Covid 19 - The Infection Challenging the World
Tuesday 11 May - Friday 14 May 2021
 REGISTER HERE for the FREE BSMT Webinar on laboratory related aspects of COVID-19 (convened in conjunction with media partner Pathology in Practice).
The Webinar will be held over 4 afternoons (Tuesday 11 May - Friday 14 May 2021) with 2 pre-recorded lectures at 2pm and 3pm – pre-recording will enable participants to listen at a time of their choosing if they wish.
Each session will be introduced by a moderator who will also chair a live Q&A session after each presentation.
Read a preview of the conference by Dr Mark Wilks.
The Webinar has internationally renowned speakers.
Download the flyer to put on your notice boards.
Programme:
Tuesday 11 May – Moderator: Professor Eric Bolton, Public Health England
2pm: Dr Michael Head, University of Southampton – COVID-19 pandemic: a global perspective
3pm: Professor Jonathan Deeks, University of Birmingham – How to evaluate test performance for the diagnosis of COVID-19
Wednesday 12 May – Moderator: Dr Kate Templeton, Edinburgh Royal Infirmary
2pm: Dr Catherine Moore, Public Health Wales – Setting up and running a SARS-CoV-2 testing service
3pm: Professor Alan McNally, University of Birmingham – Setting up and running a Lighthouse Lab for mass SARS-CoV-2 testing
Thursday 13 May – Moderator: Professor Brian Duerden CBE, Emeritus Professor of Medical Microbiology, Cardiff University
2pm: Professor Jonathan Edgeworth, Guys and St Thomas' NHS Foundation Trust – Secondary bacterial and fungal infections in COVID-19 patients
3pm: Professor Nick Loman, University of Birmingham – Whole Genome Sequencing of SARS-CoV-2 Isolates in the COVID-19 pandemic
Friday 14 May – Moderator: Dr Mark Wilks, Barts and the London, Queen Mary University of London
2pm: Dr Timothy Rawson, NIHR Academic Clinical Fellow, Imperial College London – Antimicrobial resistance in the time of COVID-19
3pm: Professor Sheena Cruickshank, University of Manchester: From Variola to COVID-19 – the development of modern vaccines
We are grateful to the sponsor companies who are supporting the conference. Read a commercial preview published in Pathology in Practice.
New BSMT President
The BSMT is delighted to announce that Dr Kate Templeton from the University of Edinburgh will be the next President of the BSMT. Kate has presented at several BSMT Conferences and replaces Professor Eric Bolton who has been our President since 2012. We thank Eric for his massive contribution to the Society and for chairing the conferences since 2010. We will miss you Eric.

Both Kate and Eric will be moderators at the BSMT Webinar on COVID in May.
COVID-19 Webinar article
Read a preview of the conference by Dr Mark Wilks.
CPD
The Webinar is registered with the IBMS - download the Reflective Learning Sheet.
About the Conferences
BSMT conferences are aimed at senior biomedical and clinical scientists, other scientists, medical microbiologists and other healthcare professionals. They are particularly relevant for bench microbiologists to provide up-to-date information about organisms and techniques especially with regard to new molecular technologies.

Read more
Past Events
Follow the link to see information on previous BSMT conferences.
New Website
We hope you like this new website developed by Mike Brind at Step Communications Ltd - many thanks to Mike for his skills and patience during our training in editing the new website.

Our previous website was built 15 years ago by Henry Bevan and has served us well – many thanks to Henry who has provided such good service often at short notice and for his continuing help and advice.



Thanks also to Steve Dillon (also at Step Communications Ltd) for designing our new Logo and for his forbearance in providing many options for us to choose from.
2022 Conference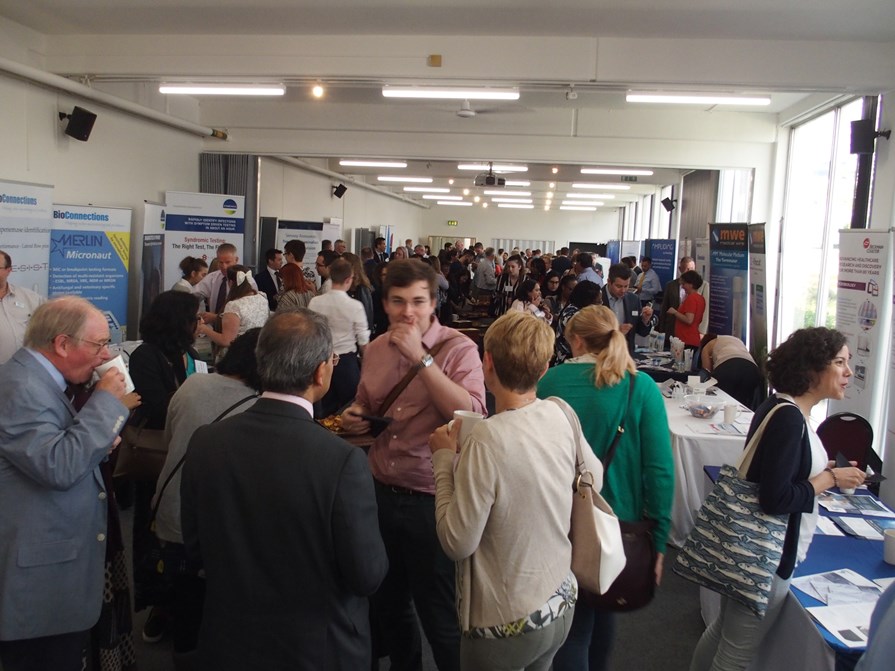 The BSMT Committee regrets that the BSMT 35th Annual Scientific Conference has been postponed due to the pandemic until 12 May 2022 and we have again booked the RAF Museum in Hendon. We will be updating the programme and application form in the Autumn and hope that you will be able to register.
Laboratory Education Grants
The BSMT offers Laboratory Education Grants of up to £1000.
Invitation to Comment on UK SMIs
All microbiologists are invited to comment of the UK Standards for Microbiology Investigations (SMIs).

Go to SMI page here