Announcement
37th ANNUAL MICROBIOLOGY CONFERENCE
Royal Air Force Museum, Hendon
Date: Tuesday 19 July 2022
The Genomic & Microbiology Revolution: In Technology we Trust?
WE REGRET THAT WE CANNOT ACCEPT ANY MORE REGISTRATIONS AS WE HAVE REACHED THE MAXIMUM NUMBER OF DELEGATES.

WE WILL EMAIL YOU IF YOU HAVE TRIED TO REGISTER AFTER THIS NUMBER HAS BEEN REACHED AND ADD YOU TO THE WAITING LIST.

https://bsmt.org.uk/registration
We are pleased to announce the following speakers (read the profiles of the moderators and speakers):
Professor Paul Dark, National Deputy Medical Director, NIHR Clinical Research Network
Developing the best evidence for effective molecular diagnostic technologies in sepsis: impacts of a viral pandemic
Dr Katie Hopkins, Clinical Scientist Microbiology, UKHSA Colindale
Current methods & problems in testing for antimicrobial resistance
Adela Alcolea-Medina, Guys & St Thomas's Hospital, Viapath
Direct sequencing from clinical specimens for the rapid detection of viruses

Dr Natasha Weston, Senior Infectious Diseases and Microbiology Registrar, University Hospitals Birmingham NHS Trust
Whole Genome Sequencing of MTB and other mycobacteria: what can we learn beyond ID and sensitivity? 
Dr Elaine McCulloch, QCMD
The need for quality assurance in molecular diagnostics & NGS
Dr Esmita Charani, Research Lead (Practice, Design and Engineering), NIHR Health Protection Research Unit, Imperial College London
Antimicrobial stewardship: an international perspective
Dr Dinesh Aggarwal, Wellcome Clinical PhD Student, Department of Medicine, University of Cambridge
Genomics in understanding and controlling the COVID-19 pandemic
Dr Kate Templeton and Professor Brian Duerden CBE will chair the day.
I am pleased to say that there will be a full Trade Show with 20 commercial companies. The BSMT is very grateful to these commercial companies who are sponsoring the 2022 conference, some of whom have supported the BSMT since its inception 37 years ago.

Cost:
All registrations have received the Early Bird Discount Rate of £75 (received before 17 June 2022)

Full Time Student Rate £35

(Fee includes Trade Show, morning coffee, light refreshments & lunch)

Times:
Registration and Trade Show 08.30-09.55
Welcome 09.55
Trade Show also at Coffee and Lunch breaks
Conference ends 16.00

COVID:
We will run the conference to be as COVID safe as we can and ask everyone attending to help us do that.

In view of the uncertainties associated with the pandemic, the BSMT committee moved this year's face-to-face event to 19 July in the hope that we do not encounter any restrictions at that time.
I have emailed those of you on my mailing list with the above link to register for the conference.

Valerie Bevan BSMT Chair
vbevan@bsmt.org.uk

Our last Conference by Webinar:
Covid 19 - The Infection Challenging the World
11 - 14 May 2021
 The very successful BSMT Webinar on laboratory related aspects of COVID-19 drew some complimentary comments including:
I was delighted to attend this BSMT meeting, all the presentations were very interesting and the format was spot on: efficient wan with a clear messaging.  Thanks to all the speakers.
The virtual conference programme of webinars was really interesting and informative and useful both in terms of understanding the work done on COVID and also for CPD purposes.
I liked the very clear message of each of the speakers and the story telling format. I also like the fact that you allowed for a real discussion at the end of each session.  It was like being in a pub and having an information chat about the subject.
Didn't require real time attendance so could deal with urgent lab issues and watch later when not interrupted.
The spreadout of the presentations over several days was good – meaning I did not have to block out the entire day and maintain attention throughout. The topics that I watched were presented very well.
The Webinar series of lectures (see programme below) was recorded so that anyone can now view the recordings and associated Q&A sessions!  Questions not answered during the sessions may be found by following the links below within the programme.

Read a preview of the conference by Dr Mark Wilks.
Read Mark's review of the conference published in Pathology in Practice.
The Webinar was convened in conjunction with media partner Pathology in Practice for their support in publishing relevant articles and promoting the conference. We are also hugely grateful to Step Communications who encouraged us to convene the Webinar and for making it happen - without their support and encouragement it is unlikely it would have taken place.
Another massive thank you to the speakers and moderators.
We are also grateful to the 22 sponsor companies who supported the conference withough whom we could not have convened it.
Read a commercial preview published in Pathology in Practice.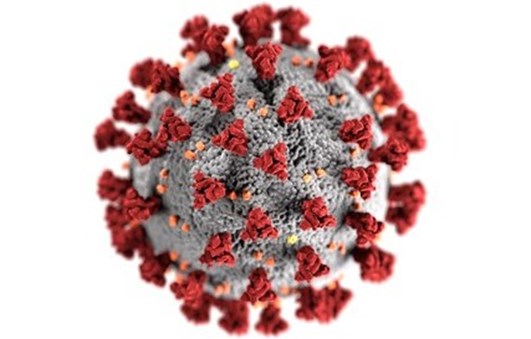 The Webinar had internationally renowned speakers.
Programme:
Tuesday 11 May – Moderator: Professor Eric Bolton, Public Health England
2pm: Dr Michael Head, University of Southampton – COVID-19 pandemic: a global perspective
More answers from Q&A
3pm: Professor Jonathan Deeks, University of Birmingham – How to evaluate test performance for the diagnosis of COVID-19
More answers from Q&A

Wednesday 12 May – Moderator: Dr Kate Templeton, Edinburgh Royal Infirmary
2pm: Dr Catherine Moore, Public Health Wales – Setting up and running a SARS-CoV-2 testing service
One more answer from the Q&A
3pm: Professor Alan McNally, University of Birmingham – Setting up and running a Lighthouse Lab for mass SARS-CoV-2 testing
Thursday 13 May – Moderator: Professor Brian Duerden CBE, Emeritus Professor of Medical Microbiology, Cardiff University
2pm: Professor Jonathan Edgeworth, Guys and St Thomas' NHS Foundation Trust – Secondary bacterial and fungal infections in COVID-19 patients
More answers from Q&A
3pm: Professor Nick Loman, University of Birmingham – Whole Genome Sequencing of SARS-CoV-2 Isolates in the COVID-19 pandemic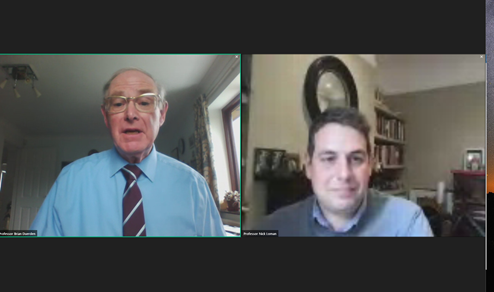 Friday 14 May – Moderator: Dr Mark Wilks, Barts and the London, Queen Mary University of London
2pm: Dr Timothy Rawson, NIHR Academic Clinical Fellow, Imperial College London – Antimicrobial resistance in the time of COVID-19
More answers from Q&A
3pm: Professor Sheena Cruickshank, University of Manchester: From Variola to COVID-19 – the development of modern vaccines
More answers from Q&A

More about the Annual Microbiology Conference 19 July 2022
Dr Mark Wilks, BSMT Science Lead, provides a Programme Preview exploring why we have the sceptical subtitle to our conference this year (published in Pathology in Practice June 2022).
We are also pleased to bring you a commercial preview of the exhibition (published in Pathology in Practice June 2022).
Read a preview Looking Forward about the 2022 AMC by David Westrip, BSMT committee member (published in Pathology in Practice May 2022). The conference represents one of the BSMT's main topics of interest because of its relevance to all clinical microbiology laboratories.
Read Back to the Future about the origins of the BSMT in multipoint technology, and its evolution to organising annual microbiology conferences covering a wide range of topics related to diagnostic microbiology. Here, Jim Lindsay and Michael Croughan (founder members) reflect on the society's origins and early development, while David Westrip considers the forthcoming 2022 conference in July (published in Pathology in Practice April 2022).
CPD
The  Microbiology Conference on 19 July 2022 is registered with the IBMS - download the Attendance Sheet.
BSMT President

The BSMT is delighted that Dr Kate Templeton from the University of Edinburgh has accepted our invitation to be President of the BSMT replacing Professor Eric Bolton on his retirement. Kate has presented at several BSMT Conferences, and both Kate and Eric were moderators at the BSMT Webinar on COVID in May 2021.
We thank Eric, who has been our President since 2012, for his massive contribution to the Society and for chairing the conferences since 2010. We will miss you Eric and wish you well in your future endeavours.
Both Kate and Eric will be at the conference this year.
Sad News
The BSMT is very sorry to learn that Dr Trevor Willis of Anaerobe fame died on 24 April 2022. Professor Brian Duerden has kindly written the following tribute.
Dr Trevor Willis, who has died aged 94 was a major figure in public health microbiology and especially his pioneering work to bring anaerobes to people's notice - initially from his clostridial expertise and then moving to the gram-negative anaerobes with the studies on metronidazole prophylaxis to prevent post-operative abdominal infections. This had an immense impact and saved many lives and much long-term morbidity. Born in Australia, he qualified in medicine at Monash University, Melbourne, and started a career in microbiology. Already interested in anaerobes, he came to England in the early 1950s to study with Professor C. L. Oakley, the leading authority on clostridia, at Leeds, and spent the rest of his life here. He joined the PHLS and was appointed Director of the Luton PHL where he established, first, an unofficial Anaerobe reference service which then became the designated Reference Unit until his retirement, when the service moved to Cardiff PHL He was also a strong supporter of his scientific and technical staff in their scientific development and qualifications.
Other Articles
Read Near-patient testing: experiences and future prospects by David Westrip on behalf of the BSMT (Pathology in Practice, December 2021). David looks back at the last Annual Scientific Conference on COVID-19 and in particular at one of the consequences of the pandemic – the increased demand for near-patient testing and some of the hurdles that will have
to be overcome if it is to be introduced more widely.
Read Introducing NGS to the clinical microbiology laboratory: an update by Dr Adela Medina and Dr Mark Wilks (Pathology in Practice, August 2020).
Read It's goodbye PHE and hello National Institute for Health Protection by Dr Valerie Bevan (Pathology in Practice, October 2020).
Read The Laboratory Response to the COVID-19 Pandemic by Brian Duerden (who has chaired many BSMT scientific conferences) and colleagues.
Read another article by Valerie Bevan Women advancing in science: an ongoing tale of inequalities (Pathology in Practice, October 2019).
Read a preview of the COVID-19 webinar by Dr Mark Wilks.
Read Mark's review of the conference published in Pathology in Practice.
About the Conferences
BSMT conferences are aimed at senior biomedical and clinical scientists, other scientists, medical microbiologists and other healthcare professionals. They are particularly relevant for bench microbiologists to provide up-to-date information about organisms and techniques especially with regard to new molecular technologies.

Read more
Past Events
Follow the link to see information on previous BSMT conferences.
New Website
We hope you like this new website developed by Mike Brind at Step Communications Ltd - many thanks to Mike for his skills and patience during our training in editing the new website.

Our previous website was built 15 years ago by Henry Bevan and has served us well – many thanks to Henry who has provided such good service often at short notice and for his continuing help and advice.



Thanks also to Steve Dillon (also at Step Communications Ltd) for designing our new Logo and for his forbearance in providing many options for us to choose from.
2019 Conference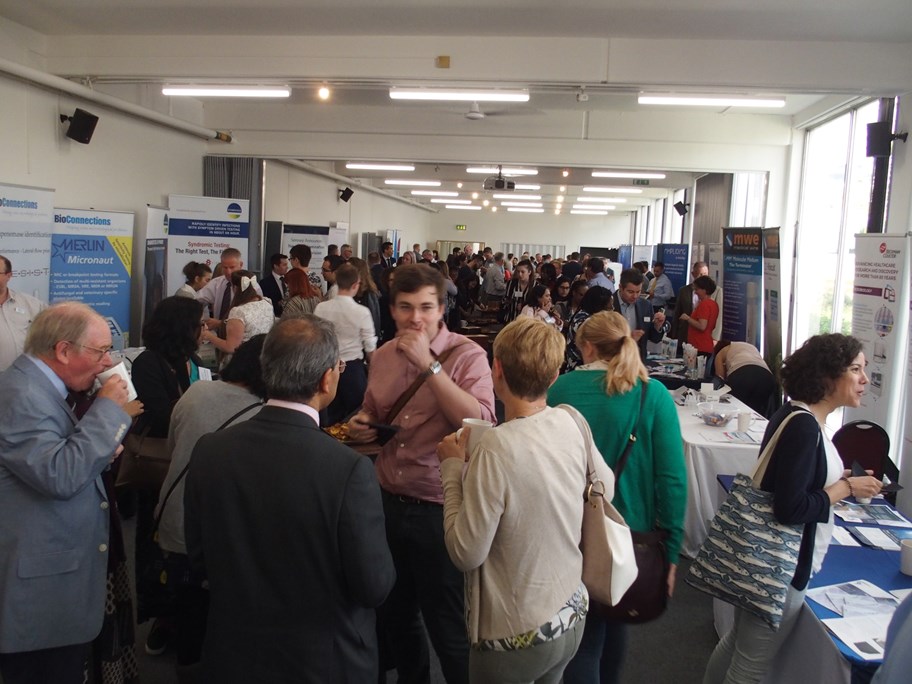 Invitation to Comment on UK SMIs
All microbiologists are invited to comment of the UK Standards for Microbiology Investigations (SMIs).

Go to SMI page here