Moderator profiles
BSMT Virtual Conference 11-14 May 2021
Covid 19 - The Infection Challenging the World
Moderators' profiles
Frederick (Eric) James Bolton, PhD, FRCPath
President of the BSMT 2010 - 2021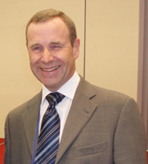 Former Deputy Director of Microbiology Services and Head of the Specialist Microbiology Network in the Health Protection Agency (HPA), Professor Bolton was also chairman of the HPA's Gastrointestinal Infections Programme Board.
Eric is a Consultant Clinical Scientist with more than 42 years experience working for the former Public Health Laboratory Service and the Health Protection Agency.  He is currently working for Global Public Health, Public Health England as a Specialist Public Health Microbiology adviser. He is part of team working in Pakistan to introduce an Integrated Disease Surveillance and Response (IDSR) system. This is to help Pakistan meet the International Health Regulations.
Eric's special interests are public health microbiology and in particular food-borne and water-borne gastrointestinal infections. He has an international scientific reputation in his specialist area in microbiology and has over 100 scientific publications.  He is actively involved in R&D of gastrointestinal infections.
During the last 20 years he has been a visiting Professor at the University of Central Lancashire, at the University of Salford and at the University of Manchester. Eric has been President of the BSMT from 2010 – 2021.
Kate Templeton, PhD, Consultant Clinical Scientist in Microbiology, Royal Infirmary Edinburgh, Honorary Senior lecturer in Medical Microbiology, University of Edinburgh
President of the BSMT from May 2021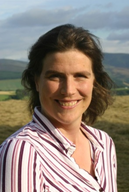 Dr. Kate Templeton is a Consultant Clinical Scientist in Microbiology in the Royal Infirmary Edinburgh and is an honorary Senior lecturer in Medical Microbiology at the University of Edinburgh. Her main focus is on clinically useful molecular diagnostics and molecular epidemiology and has several current research grants as well as collaborations with diagnostic companies on developing new molecular assays for diagnosis across pathology. She has previously worked on EU project in Leiden the Netherlands for 5 years. In 2006 and 2016 she was given awards from the European Society for Virology for her original contributions in the area of viral diagnosis. 
Outside professional life, she is former international rower and Member of the British Olympic team for rowing in 1995-6. She is a mother of 2 children and married to Richard, who runs a B&B from home.
Kate will be President of the BSMT from May 2021.
Brian I Duerden CBE, BSc, MD, FRCPath, FRCPEdin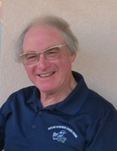 Professor Brian Duerden is Emeritus Professor of Medical Microbiology at Cardiff University. He qualified in medicine and microbiology at the University of Edinburgh in 1972.  He was a Lecturer in Medical Microbiology in Edinburgh (1973-76) and in Sheffield University Medical School (1976) where he became Senior Lecturer (1979) and then Professor of Medical Microbiology from 1983. He was also Consultant Medical Microbiologist to the Sheffield Children's Hospital.  In 1991 he moved to the Chair of Medical Microbiology in the University of Wales College of Medicine, Cardiff, and the Directorship of the Cardiff Public Health Laboratory.
Professor Duerden was the Deputy Director and Medical Director of the PHLS (England and Wales) from1995 and was appointed Director of the PHLS in August 2002 until it became part of the Health Protection Agency in April 2003. In the HPA, he was Director for Clinical Quality until moving to the Department of Health in January 2004 as Inspector of Microbiology and Infection Control and Clinical Director for the HCAI programme. He retired from DH at the end of 2010 but continued to do independent consultancies until 2015.  His major interests are in anaerobic microbiology, healthcare associated infection and antibiotic resistance. He has published over 150 scientific papers, edited and contributed to several textbooks and served for 20 years (1982-2002) as Editor in Chief of the Journal of Medical Microbiology. He was awarded a CBE for services to medicine and charity in 2008.
Mark Wilks PhD, Research Fellow, Barts and the London School of Medicine and Dentistry, Queen Mary, University of London
BSMT member since 2013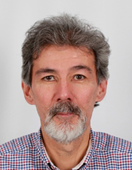 Mark Wilks is Lead Clinical Scientist for Research and Development in the Department of Microbiology,  Barts Health NHS Trust and Honorary Senior Lecturer at the Centre for Infectious Disease, Barts and the London School of Medicine and Dentistry, Queen Mary, University of London.
Mark's work is concerned with the assessment and introduction of new technology into the Diagnostic laboratory and Clinical Medicine at Barts Health Trust. New technologies being assessed include probiotics and molecular methods.